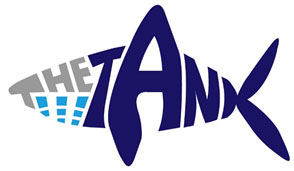 THE TANK
Presented by Charles Schwab
6th Annual Premier Event of the South Metro Denver Chamber of Commerce
Thursday, October 28th, 2021
4:30pm-7:30pm
LIVE at the Lone Tree Arts Center
Tickets – $50 per person and includes light appetizers/cash bar available
Proceeds from ticket sales will be evenly distributed amongst all participating nonprofits at this year's TANK.
To purchase Tickets, become a Shark, or be a TANK Sponsor go to:
https://www.bestchamber.com/tank.html
Drennen's Dreams Foundation is a selected Exhibitor for this year's TANK.
To donate to the Drennen's Dreams Foundation TANK fundraising page, please go to:
https://www.mightycause.com/story/0tx1uf
Inspired by an entrepreneurial-themed TV show, THE TANK, now in its 6th year as a premier annual event for the South Metro Denver Chamber of Commerce, provides an engaging opportunity for selected nonprofit Chamber members to showcase the important work that they do in local communities and for others.
Presented by Charles Schwab, THE TANK brings together the for-profit and nonprofit sectors for a unique evening of fun and fundraising!
Several nonprofits will present LIVE to a panel of Shark investors, the business community, guests, and supporters. Sharks are representatives from the business community and each Shark will make a minimum donation of $250 to the nonprofit of his/her choice that is presenting at THE TANK event.
All event participants and supporters are encouraged to donate to the nonprofit(s) of their choice that are exhibiting and/or presenting at THE TANK.
Join the Drennen's Dreams Foundation as we rally together raising funds to support nonprofit members of the South Metro Denver Chamber!